Florida Securities Fraud Lawyer
Fraud vs. Negligence
Most of us understand that Securities Fraud occurs when investors are intentionally misled by their stockbroker. Much more common is Stockbroker Negligence – the failure to follow industry standards or to recommend suitable investments for customers. Suitable investments are those which match a customer's investment objectives, tolerance for risk, and financial profile. Whether your case involves securities fraud or negligence, there is a recurring theme: the disregard for customers' interests and financial situation as a result of greed, intent to defraud, or lack of due care.
You relied on your stockbroker or investment advisor to provide you with prudent investment advice for your life savings, but that advice has resulted in substantial investment losses. Now you wonder… "Can I recover my losses? Can I afford to fight back?"
If you are the victim of stockbroker negligence or investment fraud, there are laws to protect you – and help you recover your losses.
When Do You Need a Securities Fraud Lawyer?
When investors suffer losses as a result of the fraud or other misconduct of the financial advisors or institutions to whom they have entrusted their life savings, the financial consequences to the investors can be significant, even tragic. If you are an investor who has suffered losses, you need experienced counsel of securities lawyers to assist you in evaluating your potential claims and in pursuing those claims. There are various forms of securities fraud, including misrepresentations, churning, unauthorized trading, and outright theft. Many investors do not realize, however, that they do not need to be able to prove that their stockbroker or other financial advisor committed fraud for an investor to obtain a recovery of his losses. Proof of simple negligence can entitle an aggrieved investor to a recovery.
A Committed Team of Lawyers That Can Help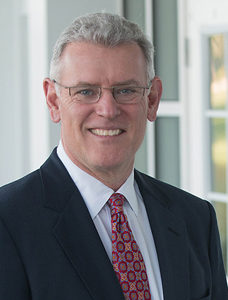 I am Scott Ilgenfritz. I have been a trial lawyer for 32 years. In 1992, after a number of years practicing commercial litigation, I began representing victims of securities fraud and other broker misconduct. Since 1992, I have learned that while reputable brokers are the norm, it only takes one bad, or even lax, broker to devastate your retirement plans. Having seen the dire financial consequences to retirees and other investors who have fallen prey to broker misconduct, I decided to make protecting individual investors a principal focus of my law practice.
I joined Johnson, Pope, Bokor, Ruppel & Burns, LLP, in 1984, and for the past 24 years I have developed a securities arbitration and securities litigation practice focused on aiding individual investors in the recovery of their losses. Most have lost substantial amounts of money as a direct result of fraud, negligence, or other misconduct by their stockbrokers, investment advisors, financial planners, and the financial institutions with which they invested their savings.
My firm and I are committed to recovering investors' losses.
The attorneys in the securities fraud practice group have over 70 years combined experience in representing investors in securities arbitration and litigation matters. In addition to this broad experience, we are aided by a support staff with over 30 years of experience, and we use the latest technology, computerized legal research, and well-recognized experts in representing our clients.
Cases are generally handled on a contingency basis.
There is no legal fee unless a recovery is obtained. Clients are responsible for out-of-pocket costs, such as filing fees and expert witness fees. There is no charge for initial client consultations or the initial evaluation of a client's case.
I will personally evaluate the merits of your case and, where possible, help you recover your losses. If you are uncertain whether you have been the victim of securities fraud, learn more on our Investor FAQs page. If you wish for us to evaluate your potential claims, please complete the online investor questionnaire, and we will review your information and contact you to discuss your potential claims.
Scott Ilgenfritz | Florida Securities Fraud Lawyer